Red Wing Safety Toe Boots for Women & Men

Norwood Ohio
SAVE $25
Tell Jerry you want the Norwood Special
​​
Fields Ertel Rd Store Only
Visit Red Wing Boots Cincinnati
Fields Ertel Rd - Right off I-71 South
for your Best Red Wing
Work Boots Value
​​​​​​​Boots & Shoes for Women and Men
Call Jerry
at the Fields Ertel Rd
Red Wing Store
513.247.9119
Ask about our 30 day unconditional comfort guarantee
Choose from a Super Selection of Red Wing Brand Safety Steel Toe Boots, Aluminum Toe Boots, and Composite Toe Boots, all Safety Footwear, Hunting Boots, Insulated Boots, and Shoes. Let Team of Red Wing Professionals give your feet the perfect fit for any occasion.

Let Red Wing on Fields Ertel Rd Cincinnati,Ohio 45249
be your Norwood, Ohio Red Wing Boot connection
​​​​​​​


CALL US TODAY for Information (513) 247-9119
We Provide Red Wing High-Quality Boots and Shoes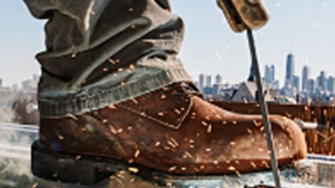 Red Wing Comfort and Safety
Your safety and comfort have the
​​​​​​​Red Wing assurance guarantee
Boots and Shoes Made for Your Line Of Work
Our Red Wing Team are Fit Specialists. Tell us what you do and we will put you in the right work boots or shoes.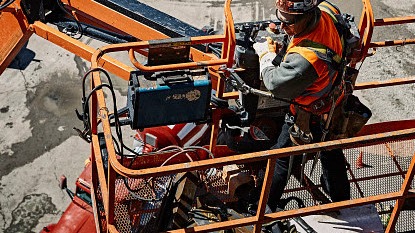 Red Wing Boots
We provide the perfect long-term solutions to protect your property.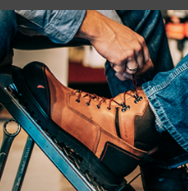 Guarantee Fit
We guarantee your fit.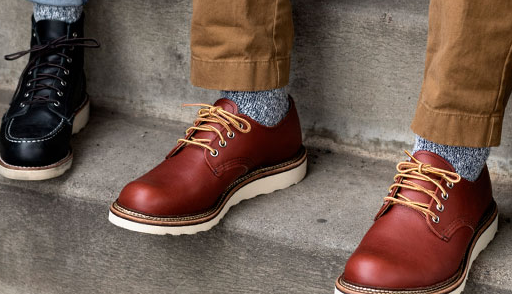 Huge Selection
We have what you are looking for or we will ship it to you.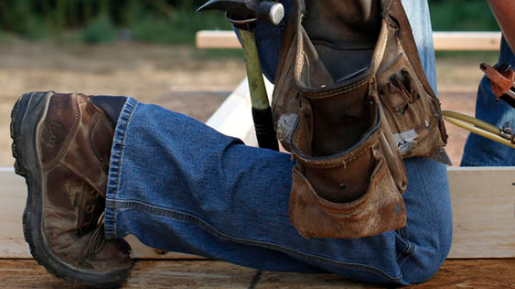 Red Wing Is Safety Compliant
OSHA Compliant Red Wing Boots and Shoes are made for Safety and Fit.
Contact Us Today or Stop in
Red Wing Store
8715 Fields Ertel Rd
Cincinnati, Ohio 45249
(513) 247-9119
Call Jerry
at the
​​​​​​​Fields Ertel Rd Store Cincinnati
513.247.9119
Testimonials


See Why Happy Clients Turn On Us For All Their Roofing Needs.

Steve S. - facebook review
Have been going to get my work boots at this location for 10+ years. Have always been in the construction field and wore the leather boots with the composite toe. Have been recently working on a grounds crew position, at a local golf course, walking quite a bit, usually averaging 6 miles a day. Was set up in a different style boot that is a little more light weight and geared more for my day to day task. So far so good - I probably wouldn't of changed my boot style. So thanks to the staff for the knowledge and good heads up on the new boots. Happy trails...


Chris M. - google review
It's tucked
into an old strip mall and is a nice small store with two gentlemen that keep the sales process simple. They know their product, keep the questions to a point, and let the product sell itself.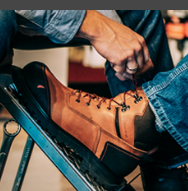 Special Pricing for
Norwood Ohio Customers Fields Ertel Rd Store Only
Get Special Pricing on your Red Wing Boots and Shoes at the Fields Ertel Store Only. Tell Jerry you drove in from Norwood and expect to get $30 off your
​​​​​​​Boot or Shoe purchase

Call Us Today At (513) 247-9119
Have questions about Red Wing Work Boots or Shoes Call Jerry now. Just click the button and you will go right through.


Call Jerry Now
513.247.9119
Don't Take Our Word For
​It Take a look at
​​​​​​​What Our Customers
Have To Say!

Address
8715 Fields Ertel Rd
Cincinnati
Ohio
45242
Contact
P: (513) 247-9119
@: RWSS557@RedWingShoes.com
Hours
Monday 10:00AM-7:00PM
Tuesday 10:00AM-7:00PM
Wednesday 10:00AM-7:00PM
Thursday 10:00AM-7:00PM
Friday 10:00AM-7:00PM
Saturday 10:00AM-6:00PM
Sunday 12:00 Noon -5:00PM