Build Your Patient Prospect List Now... do not lose this valuable time!
Build Your Patient Prospect List Now... at No Cost

No Cost 30 Day Build Patient Prospect Offer Includes:

No Credit Card Information Required

Develop Code for Website Patient Prospect Capture - No Cost

Create 2 Sets Banner Ads - 6 sizes Total 12 Ads - No Cost

Re Market to Prospects While Building Prospect List - No Cost

Up to 3,000 Ad Impressions Displayed to Prospects - No Cost

Limited to First 15 Sign Ups

*We do ask that you allow us to present our Retargeting Traffic Campaign that includes Cold Traffic at the end of this 30 day No Cost Offer. There are No Purchase Obligations.

This Offer Will Go Fast. Act Now!


Build My Patient Prospect List Now... at No Cost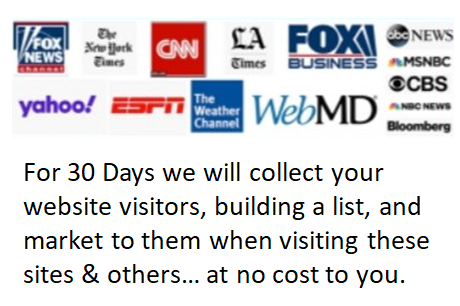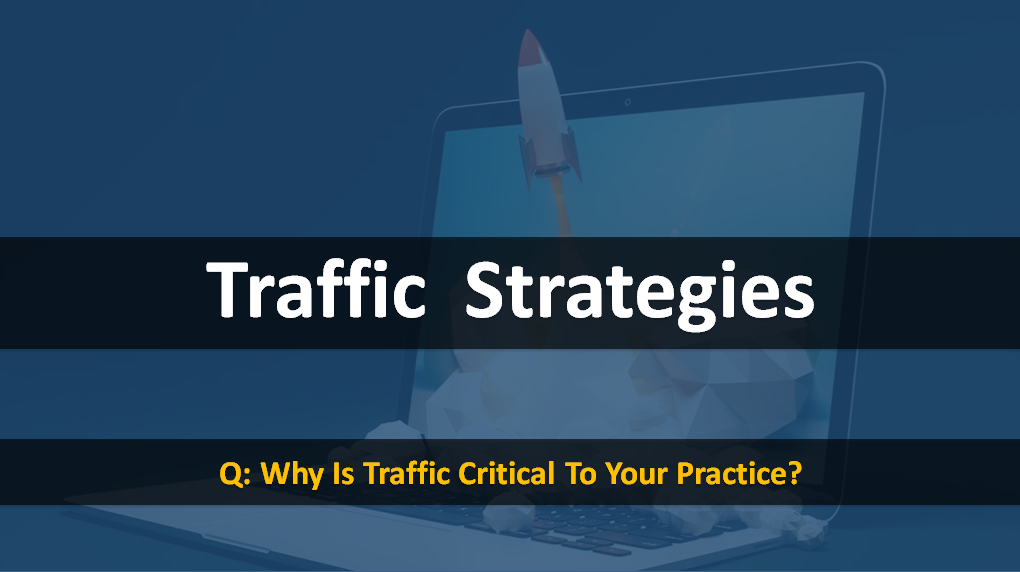 Now is the time to go after your Chiropractic MArket

Patients need you for trust and hope during these very difficult time.

Plant the seeds now so that when this is over, and it will be over, you can reap a harvest of New Patients.

Social Media and Internet Traffic have exploded. We are aggresively going after New Chiropractic Patients today to capture them for the future. Our Campaigns are directed at Hope, Trust, and
We Are Open, when it applies.

For more information click the Button below.

Send us an email and say

I'm ProActive

we will DOUBLE COLD TRAFFIC NO ADDITIONAL COST for your first monthly Campaign

Social Media
TRAFFIC CAMPAIGN more info
BUSINESS GROWTH Map Offer

If you cannot work In Your Practice then work On Your Practice.

Take advantage of this Gift and prepare your business for the future.

Do all those Processes and Standard Operating Procrdures you have been wanting to do but could never find the time.

Get your business ready with updated onboarding procedures, define the necessary steps in filing insurance claims,
NO COST 30 DAY TRIAL more info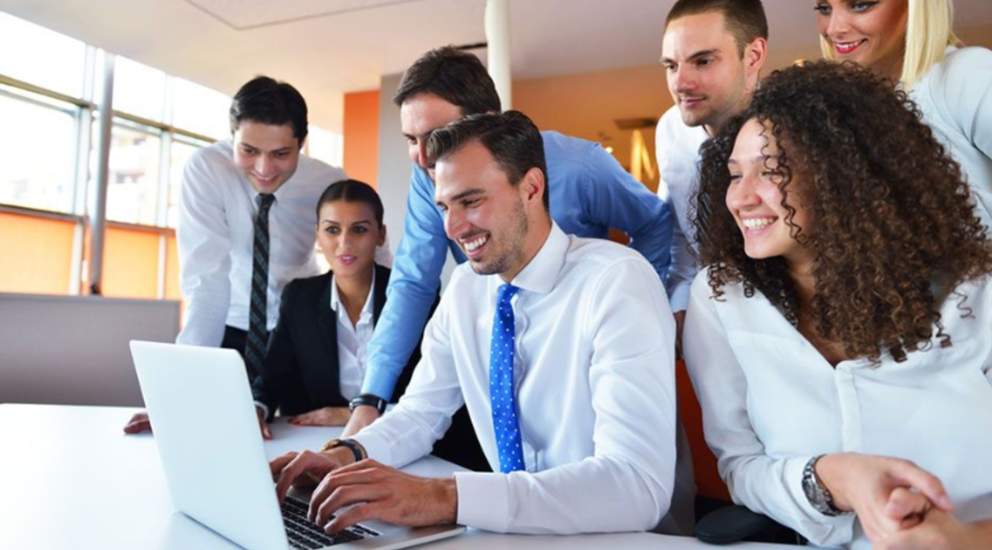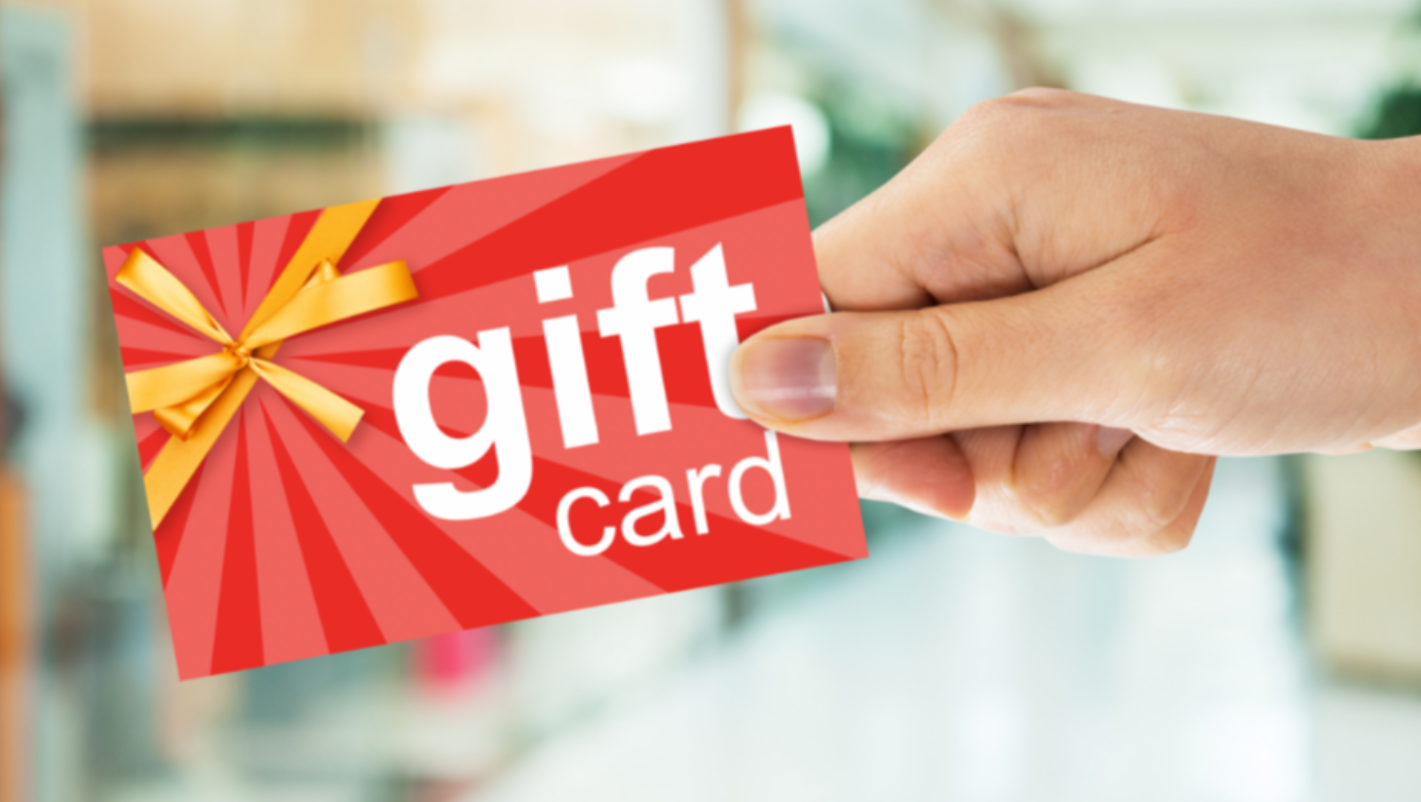 The STOCK MARKET is struggling and people have had losses...
so we want to help you with some gains.

We are offering Increased Value Offers.

$100 Gift Card - 50% Gain Value = $150
$200 Gift Card = 50% Gain Value = $300
$300 Gift Card - 50% Gain Value = $450
$400 Gift Card - 50% Gifti Value = $600
$500 Gift Card - 50% Gain Value =$750
$100 Gift Card Value $150
$500 Gift Card Value $750
DON'T TAKE OUR WORD FOR IT
SEE WHAT OUR CUSTOMERS ARE SAYING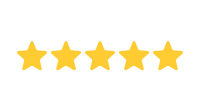 With most marketing companies, you get what you pay for, no more and sometimes less. But Ken and Web Marketingville go above and beyond. He has exceeded my expectations, by providing not only a great product , but superior service as well.
- B Jason Trowbridge